3 Cheap VPS Hosting in Philippines 2023
---
3 Cheap VPS Hosting in Philippines 2023
Have you decided to discover Cheap VPS Hosting in Philippinesopen in new window? Here is a Philippinesvps-devised list of the best and Cheapest VPS hosting providers in Philippines to help you identify the most reliable company. We took a look at a wide range of Philippines VPS server providers, their performance, the tools they offered, and what set them apart from the rest. Below are the VPS hosting providers that wowed us during our research:
The 3 Cheap and Best VPS Hosting Providers Are:

LightNodeopen in new window – starts at $7.7/month.

Estnocopen in new window - starts at €10/month.

Premium RDPopen in new window - starts at $25/month.
Compare the cheapest VPS Hosting Providers
(Have you decided to discover the cheap VPS Philippines? In another article on this site, I will compare the cheap VPS Hosting Philippines Providers Side by Side)
1. LightNode: $7.7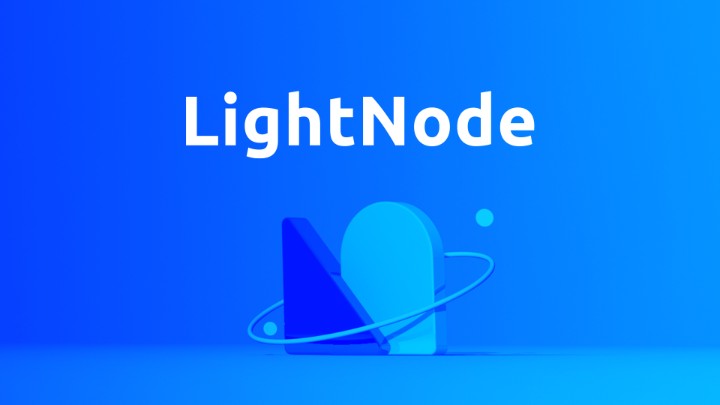 This is a VPS provider that specializes in VPS and they have an abundance of nodes all over the world. Their servers are all generated by KVM technology and their hard drives are all SSD. They also have a lot of benefits, and newcomers get a random amount of up to $20 for topping up.
LightNode Cheap VPS Hosting in Philippines Plans and prices:
| CPU | Memory | Storage | Traffic | Price |
| --- | --- | --- | --- | --- |
| 1 | 2 | 50G SSD | 1T | $7.7 |
| 2 | 4 | 50G SSD | 1T | $13.7 |
| 4 | 8 | 50G SSD | 2T | $26.7 |
| 8 | 16 | 50G SSD | 2T | $50.7 |
| 16 | 32 | 50G SSD | 2T | $98.7 |
👉Visit LightNodeopen in new window
Test LightNode Philippines Manila Data Center speedopen in new window
LightNode VPS Philippines Features:
Billing method: Philippines VPS Hourly Billing(Pay per hour)
Sign up process is easily
many exotic data centers
Support Linux and Windows VPS Hosting in Philippines: YES
Virtualization Technology: KVM
Turn-on time: A few minutes
In addition, You can purchase more storage and traffic.
Dedicated IP: YES, The IP address is in Philippines
Support BitPay Payment: NO
No shared hosting plans
Rating: ⭐ 4.9
LightNode reviews
2. Estnoc: €10

Estonian Network Operations Center provides Data Center Services and web Hosting Services in many different countries worldwide and the list is still growing.
Philippines VPS Hosting Plans and prices :
| CPU | Memory | Storage | Traffic | Price |
| --- | --- | --- | --- | --- |
| 1 | 0.5 | 10G SSD | 250GB | €10 |
| 1 | 1 | 20G SSD | 500GB | €20 |
| 2 | 2 | 40G SSD | 1TB | €40 |
| 4 | 4 | 60G SSD | 2TB | €59 |
👉Visit Estnocopen in new window
Estnoc VPS Server Philippines Features:
VPS Cheapest Billing method: Pay monthly
Turn-on time: a few minutes
Support Windows VPS: No
Support Linux VPS: YES
Virtualization Technology: KVM
Shown prices are based on payment per 12 months.
Rating: ⭐ 4.2 (3 reviews)
3. Premium RDP: $25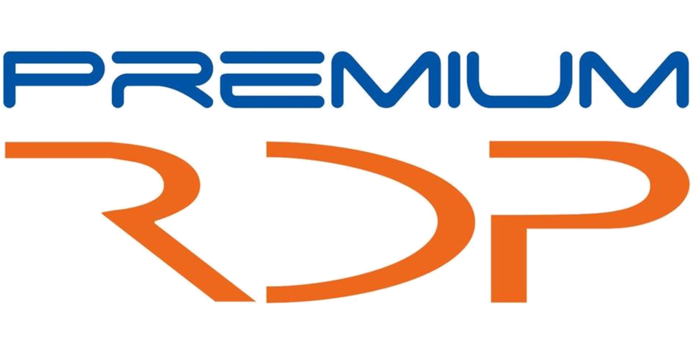 Premium RDP is a web hosting provider that specializes in dedicated resources server hosting, cloud servers, and related products and services.
Premium RDP Philippines VPS Plans and prices:
| CPU | Memory | Storage | Price |
| --- | --- | --- | --- |
| 1 | 1 | 20GB SSD | $25 |
| 1 | 2 | 25GB SSD | $35 |
| 2 | 2 | 30GB SSD | $46 |
| 2 | 3 | 30G SSD | $56 |
👉Visit Premium RDPopen in new window
Buy VPS, Premium RDP VPS Features:
Cheap VPS Hosting Services Billing method: Pay monthly
Turn-on time: 15 to 30 minutes.
Windows License Extra $15
Virtualization Technology: KVM
Rating: ⭐ 4.2 (2 reviews)
FAQ
1. What is Philippines VPS?
Philippines VPS (Virtual Private Server) hosting is a service that allows you to host your website, application, or data on a virtual private server that is partitioned from the physical server. With VPS hosting, you have access to dedicated resources such as CPU, RAM, and storage, and can customize the server environment to meet your specific needs.
2. How to Choose the Right Philippines VPS Hosting
Here's a reminder of the key factors to look out for, depending on your needs:
High Uptime Guarantee
You want the guaranteed uptime to be as high as possible because this means your site will be down for the least amount of time. Those 0.01% differences can amount to a couple of hours, so consider how much of a disaster this kind of outage would be for your site
Stability
With a stable server, you can run your applications smoothly and get more than 99% uptime. It means the provider of Philippines Virtual Private Servers will maintain the data constantly and professionally.
Enough Storage
Calculating the total size of your website isn't the easiest, but you can get a rough idea by running a 'typical' page through a web page size checker tool and then multiplying this by the number of pages on your site.
If you have a lot of hi-res images or self-hosted videos, this is likely to drive up your storage needs significantly.
Help and Support, VPS Hosting Services
It's easy to overlook help and support when choosing your plan, but if something goes wrong with your web host, you'll soon regret not giving this more consideration! LightNode has the best help and support of any provider we've tested, but all of the providers on this list offer 24/7 support via live chat, phone, or both.
Scalability
For hosting companies, it's essential to have a scalable offer which means you can upgrade the server to adapt to your expanding business.
3. Advantages of Using VPS in Philippines
A Philippines virtual private server VPS will allow for more flexibility and easier scalability as you expand your business. In addition, the low cost of using a Philippines VPS makes this option affordable for nearly any enterprise. If you need a hosting service for your business, you will want to consider a virtual private server.
4. What are the advantages of a VPS, compared to a dedicated server?
The advantage of a VPS is that you don't have to worry about hardware management — so you would not need to monitor the status of hard disks, RAM, and CPU. They are adapted to host most types of web projects that are moderately sized. We recommend using a dedicated server if you want to manage the hardware aspects yourself, build more elaborate architectures, create an infrastructure that includes a private network (vRack), and deploy other complex solutions that are not web services. As a general rule, users with a growing volume of web activity either move up to dedicated servers or Public Cloud solutions. These services offer more complex, flexible infrastructures that can adapt to a high level of growth.
5. Do you know anything about Philippines?
Philippines, officially the Republic of Philippines, is an archipelagic country in Southeast Asia. Manila is the country's capital. Philippines is an emerging market and a newly industrialized country whose economy is transitioning from being agriculture-centered to services- and manufacturing-centered. It is a founding member of the United Nations, World Trade Organization, Association of Southeast Asian Nations, and the Asia-Pacific Economic Cooperation forum.
6.More on some of the technical knowledge features
RAM (Random Access Memory) – what fuels your site and allows it to work.
CPU (Computer Processing Units) – cores within the server that process information.
Root Access – the ability to customize your server by installing extra software.
Storage – the amount of space you have for things on your site (content, media, web pages, etc.)
Uptime – how consistently your site is working online.
SSL Certificate SSL certificate is issued to a website as digital proof that the transfer of data from the site to the browser and back is carried out using a secure protocol.
panels-The web hosting control panel is a software application. It sits on an operating system and offers users Graphic User Interface (GUI) access to a variety of operations. These operations help make managing the server and applications much more accessible.
More VPS Providers