Cheap Philippines VPS Hosting Providers in 2023: 3 Money-Saving Services
January 7, 2023
Philippines VPS
VPS Philippines
Manila VPS
cheap VPS hosting
cheap VPS Provider
cheap VPS Server
About 3 min
---
Cheap Philippines VPS Hosting Providers in 2023: 3 Money-Saving Services
VPS hosting is a good choice for any new and ambitious website or anyone who has gone beyond a shared hosting plan and wants to upgrade.
For many, the problem is rising prices: Your website is ready for bigger and better things, but can the same be said of your bank account?
To help you find a bargain in a haystack, we put in hours of research and testing services with needle-like precision.
Through a combination of hard work and expertise, we are now ready to lift the lid on the cheapest VPS hosting service provider. So, without further ado, here are the top 3:
3 Best Cheap Philippines VPS Hosting Services
LightNode: $7.71/month
UnivaHost:$9.48/month
Estnoc:$8/month
It is important to remember that the cheapest VPS hosting provider may not be the best one for you. A hosting plan with good long-term value will give you the best functionality at the lowest price - not the least price. The latter option may be more cost-effective if you only need a basic site, but if you're playing long-term games, paying a little more each month will show the quality of your site.
You can see how the three cheapest hosting providers performed in our study by looking at their star ratings:
1. LightNode:$7.71/month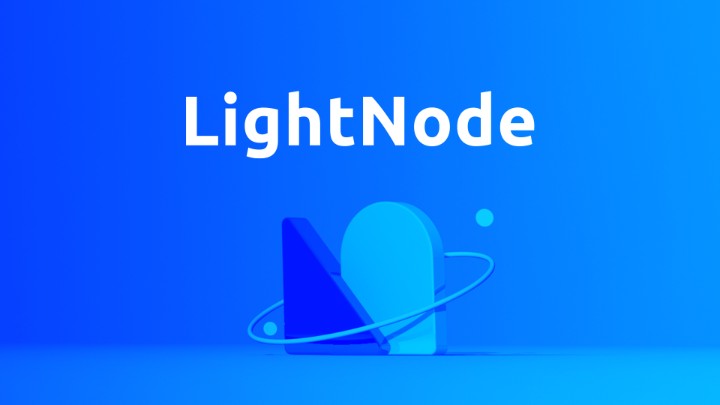 This is a VPS provider that specializes in VPS and they have an abundance of nodes all over the world. Their servers are all generated by KVM technology and their hard drives are all SSD. They also have a lot of benefits, and newcomers get a random amount of up to $20 for topping up.
LightNode VPS Server in the Philippines Plans and Prices:
| CPU | Memory | Storage | Traffic | Price |
| --- | --- | --- | --- | --- |
| 1 | 2 | 50G SSD | 1T | $7.7 |
| 2 | 4 | 50G SSD | 1T | $13.7 |
| 4 | 8 | 50G SSD | 2T | $26.7 |
| 8 | 16 | 50G SSD | 2T | $50.7 |
| 16 | 32 | 50G SSD | 2T | $98.7 |
LightNode Philippines VPS Pros:
Billing method: Philippines VPS Hourly Billing(Pay per hour)
Sign up process is easily
many exotic data centers
Discount: newcomers get a random amount of up to $20 for topping up
Support Windows VPS Hosting Philippines: YES
Virtualization Technology: KVM
Turn-on time: 1 to 2 minutes
In addition, You can purchase more storage and traffic.
Dedicated IP: YES, The IP address is in the Philippines
Root Access
LightNode Philippines VPS Cons:
Support BitPay Payment: NO
No shared hosting plans
With LightNode, you also get to choose whether you want Windows or Linux VPS hosting. Most providers only offer Linux hosting, since it's more versatile and widely used.
LightNode's regular price for its cheapest VPS plan is $7.71/month.LightNode Offers excellent hourly rates, newcomers get a random amount of up to $20 for topping up.
With savings that good, there's very little reason not to opt for a LightNode VPS hosting plan.
LightNode may be the cheapest VPS hosting provider, but it also has some great features to offer. Could it be your ideal match?
Let's Find Out - Take Me to LightNodeopen in new window
2. UnivaHost:$16.13/month

UnivaHost A Company of KetNey Pvt. Ltd. UnivaHost is a leading World-Wide Domain Hosting Platform. UnivaHost is a dedicated web hosting company that offers World-wide Domain Hosting, Reseller Hosting, Shared Hosting, VPS server, Dedicated Server, and Cheap rate Domain name at affordable prices.
UnivaHost Pros:
Linux VPS hosting is available
Dedicated KVM Access with Virtual Media
DDoS Protection
Root Access
UnivaHost Cons:
Low uptime percentage
Support Windows VPS hosting: NO
UnivaHost Philippines VPS Plans and Prices:
| CPU | Memory | Storage | Price |
| --- | --- | --- | --- |
| 1 | 1 | 20GB | $9.48 |
| 1 | 2 | 40GB | $16.13 |
| 1 | 3 | 60G | $20.85 |
| 2 | 2 | 60G | $24.64 |
| 2 | 3 | 60G | $28.43 |
| 2 | 4 | 80G | $34.12 |
Despite UnivaHost's great features, its customer support lacks a key detail: UnivaHost does not currently offer Windows hosting.
Is UnivaHost Your Best Bet?
Take me to UnivaHost Nowopen in new window
3. Estnoc:$1/month

Premium RDP is a web hosting provider that specializes in dedicated server hosting, cloud server, and related products and services.itopen in new window provides a VPS server in the Philippines.
Estnoc Philippines VPS Server Plans:
| CPU | Memory | Storage | Traffic | Price |
| --- | --- | --- | --- | --- |
| 1 | 1 | 20G SSD | 500GB | $18 |
| 2 | 2 | 40G SSD | 1TB | $36 |
| 4 | 4 | 60G SSD | 2TB | $50 |
Estnoc Philippines VPS Pros:
Virtualization Technology: KVM
Estnoc Philippines VPS Cons:
Billing method: Pay monthly
Turn-on time: 15 to 30 minutes.
Windows Server based on 2H2G
Estnoc Be Your Favorite? Estnoc's prices can be misleading, but you also get some great features thrown in. Is it worth a closer look?
Let's See I Want to See More of Estnocopen in new window
Cheap VPS Hosting: FAQs
How much does VPS hosting cost?
The cost of VPS hosting varies widely. You can pay $7 a month or $300 a month. Most standard VPS hosting plans will cost you $10-$30 / month. There are some cheap promotional deals, but these tend to last only one to three years.
What is the difference between sharing and VPS hosting?
Shared hosting is when you allocate your resources to multiple sites that are hosted on the same server. The performance of other sites on the server directly affects your site. With VPS hosting, you have more hardware and more control over the quality and performance of your site.
What are the benefits of VPS hosting?
VPS hosting gives you more resources and flexibility than shared hosting at a much lower price than dedicated hosting. It falls somewhere in between, allowing you to download your software and have more say in the security, performance, and customization of your site.
What is the difference between hosted and unhosted VPS hosts?
The managed VPS host is where the setup process is handled for you. You are also not responsible for security issues or bug fixes. There's no management, it's all up to you. Unmanaged is usually cheaper but is usually only used by developers and technologists.