LightNode Philippines VPS Pricing in 2023 | Windows VPS from $7.71/mo
---
LightNode Philippines VPS Pricing in 2023 | Windows VPS from $7.71/mo
Philippines VPS does the research for you. We are a team of writers, experimenters, and researchers providing you with the best advice with zero bias or partiality
| | CHEAPEST Philippines HOSTING PLAN: $7.7/mo | Billing method: Pay by the hour | Locations:22 | Go to LightNode |
| --- | --- | --- | --- | --- |
Should You Snap Up LightNode's Philippines VPS Plans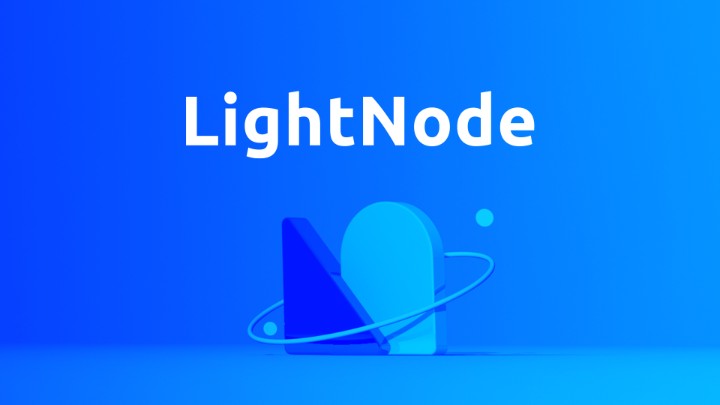 This is a VPS provider that specializes in VPS and they have an abundance of nodes all over the world. Their servers are all generated by KVM technology and their hard drives are all SSD. They also have a lot of benefits, and newcomers get a random amount of up to $20 for topping up.
LightNode is a popular VPS hosting service provider that aims to make hosting users easy and affordable.
We went through a rigorous research process to see how it achieved its reputation, and it's safe to say LightNode wowed us as the number one hosting service provider in our rankings.
LightNode's Philippine VPS has a lot to choose from - offering so many plans, prices, features, and hosting types, how do you know which one is best for you?
LightNode VPS Pricing: Quick Overview
Payment method: Hourly Billing
Get an extra $5-20 on your first recharge
The new user price is the same as the renewal price
Philippine Plans start at just $7.71 per month for Philippine VPS Hosting
LightNode VPS Hosting Cost
Philippine VPS Hosting, It's a faster, safer, and more reliable type of hosting that delivers better performance than Philippine shared hosting.
This is best for regular or medium-sized sites that need more consistent hosting than shared plans can provide. If you're running a business website, for example, then VPS hosting is a smart choice.
LightNode's VPS Hosting Plans and Prices:
LightNode has seven Philippine VPS hosting plans to choose from, ranging from $7.71 to $98.7 per month:
| CPU | Memory | Storage | Traffic | Billed Monthly | Billed Hourly |
| --- | --- | --- | --- | --- | --- |
| 1 | 2 | 50G SSD | 1T | $7.7/mo | $0.012/h |
| 2 | 4 | 50G SSD | 1T | $13.7/mo | $0.021/h |
| 4 | 8 | 50G SSD | 2T | $26.7/mo | $0.04/h |
| 8 | 16 | 50G SSD | 2T | $50.7/mo | $0.0195/h |
| 8 | 32 | 50G SSD | 2T | $74.7/mo | $0.112/h |
| 16 | 32 | 50G SSD | 2T | $98.7/mo | $0.147/h |
In addition, You can purchase more storage and traffic.
We're not going to lie – these prices are very cost-effective compared to other providers on the market!
Visit LightNodeopen in new window
LightNode VPS Philippines Test speed:
Test LightNode Philippines Manila Data Center speedopen in new window
LightNode VPS Features:
Using the Philippine VPS plan for LightNode allowed us to save a lot of money. Let's take a look at the functionality you get:
| Features | All Philippine Plans |
| --- | --- |
| Free SSL | ✔️ |
| Root access | ✔️ |
| Dedicated IP Address | ✔️ |
| can purchase more storage and traffic | ✔️ |
| Support Windows Server | ✔️ |
| Can I upgrade my Server | ✔️ |
| Downgrade my Server | ✔️ |
| Virtualization Technology | KVM |
| Average Uptime | 99.98% |
| Turn-on time | 1 to 2 minutes |
There's nothing wrong with LightNode's features – it gives you everything you'd need to successfully run your site.
All plans come with full root access, which gives you access to your site's server. This means you have total control over your site's settings – you can customize your server to suit your specific needs.
LightNode VPS Discount
Get an extra $5-20 on your first recharge
LightNode VPS Payment Method: hourly billing
VPS pays by the hour and has flexible billing, which helps you save money.
You only need to top up your account with $10 to open many VPS.
LightNode VPS Location
Lightnode has many other nodes besides the Philippine node, let's take a look:
the United States - Silicon Valley, the United States - Washington DC
Latin America: Brazil-Sao Paulo

European region:
Germany-Frankfurt, Bulgaria-Sofia, Greece-Athens, Turkey-Istanbul
Uae- Dubai, Saudi Arabia- Riyadh, Jeddah
South Africa - Johannesburg, Egypt - Cairo
China-Hong Kong, China-Taipei, Japan-Tokyo, Korea - Seoul, Thailand - Bangkok, Vietnam - Hanoi, Vietnam - Ho Chi Minh, Singapore, Cambodia - Phnom Penh, Philippines - Manila, Bangladesh - Dhaka.
FAQs
How reliable is LightNode?
LightNode is very reliable. It has an uptime of 99.98%, meaning that the sites it hosts are only down for an average of one minute per week. A hosting provider can't guarantee 100% uptime, but LightNode's 99.98% is pretty darn close.